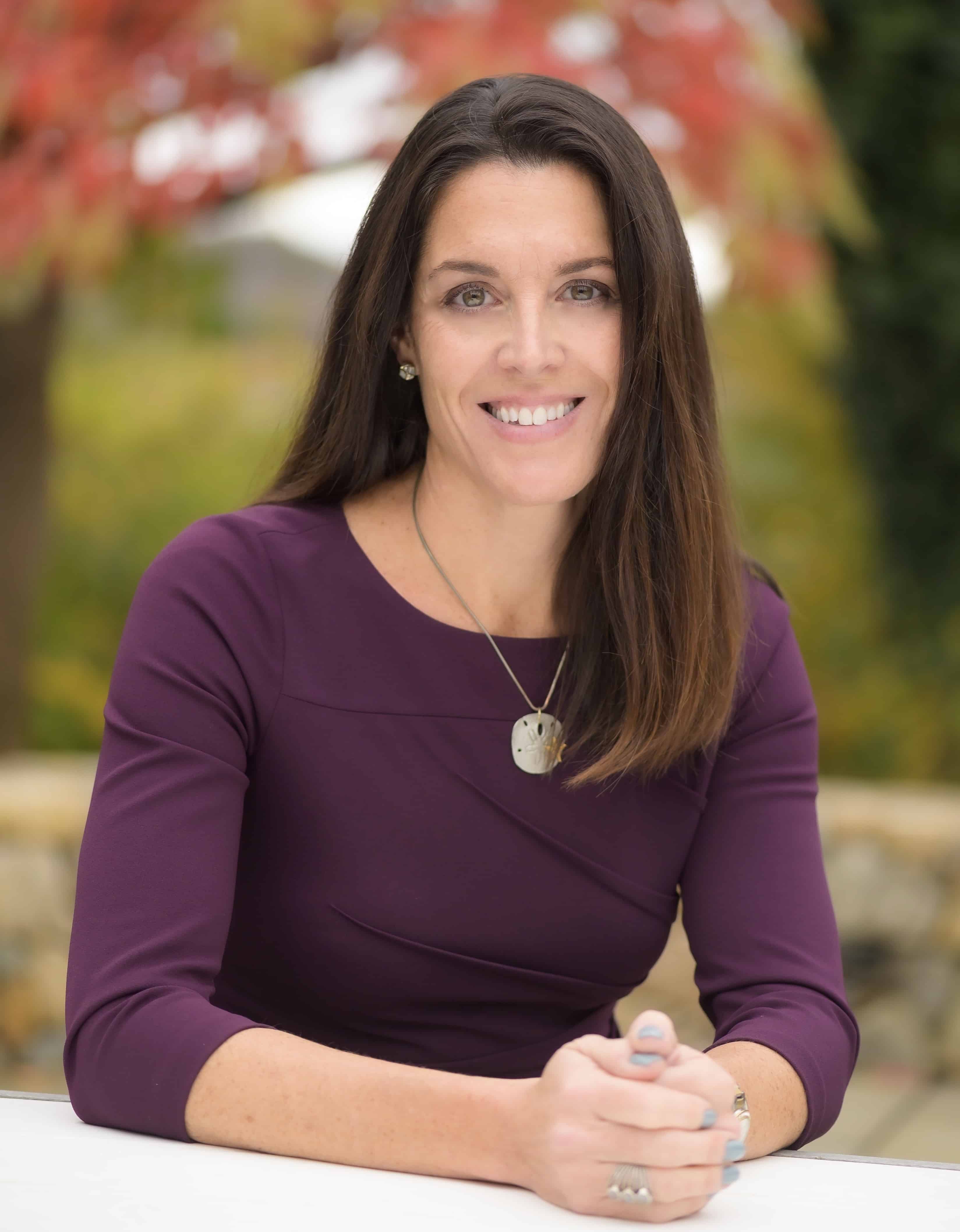 Broker | Owner
|
REALTOR®
Professional Association
An active licensed Real Estate Agent since 2002, I have been selling residential homes in the South Shore region of MA. I am a member of the South Shore Realtors Association, the MA Association of Realtors, the Multiple Listing Service, and the National Association of Realtors.
Education
I graduated from Amherst College with a Bachelors of Arts and a major in Economics. My high school years were spent at Notre Dame Academy in Hingham, MA.
Massachusetts Real Estate Broker License
Achievements
Being the #1 agent in the Town of Scituate means many buyers and sellers rely on me for expertise in all aspects of the real estate process - a challenge I take on very seriously!
#1 Overall Producer in Town of Scituate since 2013
140+ transactions
WRRE Chairman's Elite Club 2013, 2014, 2015, 2016, 2017
Yearly Top Producer since 2012
#1 Office Producer since 2013
#1 Overall Producing Agent in Town of Scituate with volume over $145 million since 2012
Professional Specialties:
Luxury Properties
New Construction
Waterfront Homes
Relocation Expert
FEMA Regulations
Community Involvement
With 8 children involved in the local community, I have an expertise of the local happenings - from schools to clubs to hidden treasures. I am a member of Resurrection Parish in Hingham and St. Mary of the Nativity Parish in Scituate, and volunteer on a regular basis.
I have lived in Hingham, Norwell, and Cohasset as well!
Personal
I am a lifelong resident of the South Shore, with an extended family in the local community. My husband and I live in Scituate with our 8 children, and feel very blessed to be a part of such a special town.
Office Location
124 King Street
Cohasset, MA 02025
Specifications
Languages: English
Specialties: Luxury Properties, New Construction, Sellers, Waterfront
Service Area: Cohasset MA, Hingham MA, Hull MA, Marshfield MA, Norwell MA, Scituate MA
Michelle's Testimonials
This agent helped me to sell my home very quickly and at a good price with a very difficult buyer. She attracted this buyer from a different state in a different time zone. It was so quick that I had to find a home fast (I had to be out of my house in which I lived for 24 years and raised three  children in a month at Christmas time), we looked at a lot of different places. She listened to what I was saying when I told her what I was looking for. The home she helped me find is perfect for me. [...]
Michelle Larnard went above and beyond in every area of responsibility of a real estate broker. We are extraordinarily pleased with every action she took on our behalf! In addition to her professionalism and positive attitude she was personable and when we were out of town and issues arose with the property she actually took on tasks of a property management nature at my request. We have dealt with other realtors in and they were okay. However, I sincerely believe Michelle Lanard is the best [...]
We were looking for 2-family homes at the time and Michelle was very helpful in providing us any information we were looking for or answers to questions we had. As we narrowed our search, she was able to pull together the history and listed comparables to help assist us on our decision, sometimes  she would have the information as soon as she got back to the office, but always that day. After we made an offer and had the Home Inspection, she was able to work with the Seller on our behalf to [...]
Can't say enough about the job that Michelle and her team performed for us! It was easily the smoothest home buying and selling experience that we've had. Michelle is hard-working, trustworthy, and knows the South Shore market inside and out. I would recommend her 100% to anyone interested in listing their home and/or buying a new home! 
Michelle did a fantastic job for us in the sale of our home. We found a property we had wanted to buy with an accepted offer that included a home contingency sale for our home. As our agent, Michelle helped us with an initial market analysis to show us a realistic selling price range for a fast  sale, and assisted us in the staging of our house within a couple weeks for our first open house. We had interested buyers looking at our home from the very first day on the market with several offers [...]
We were very pleased in our dealings with Michelle Larnard. She and her staff did an excellent job in every way in marketing and selling our house. We recommend her highly. 
Joan and Larry L.
Michelle & team were fantastic throughout the whole process from initial meeting to final close day. True professionals dealing with all aspects of the process. Would use again without question. 
Grif C.
Our experience was outstanding. From the day we decided to list our home she was incredibly responsive and worked quickly to get our home on the market. She treated us like we were her only client, which is amazing as she has many listed homes! She was available always for questions and provided  ideas and feedback to help us sell our home. She is by far the best realtor I have worked with!
Michelle and her team are experienced top notch professionals, responsive to any questions and overall provide a seamless experience from open house to closing day. I would recommend the Larnard team to buyers or sellers without hesitation. 
Eric N
My wife and I worked with Michelle for about 1 year to locate a house in the Scituate/Cohasset area. Michelle was a pleasure to work with for a number of reasons. One, she is very knowledgeable about the area, what is available, and what the right process/approach should be. Two, she is very  experienced in new-build construction, as a result of selling/buying for clients and also having built a new home for her family in the recent past. We bought a new construction house in Cohasset and found [...]