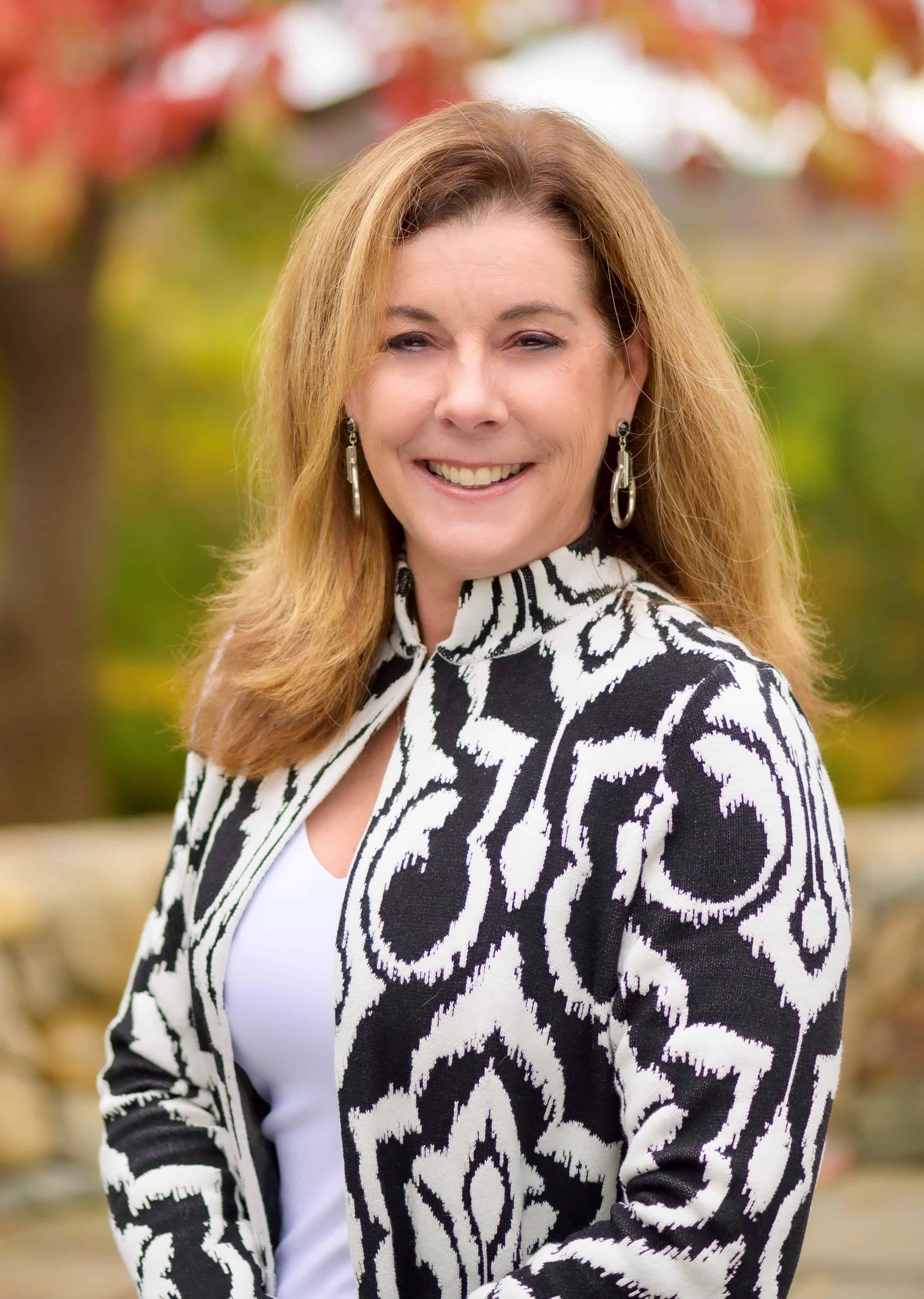 Sales Agent/Transaction Coordinator
Tammy Downes has been real estate agent since 2015. Her professional career began in two major Boston law firms - Brown Rudnick and Goodwin Procter and the investment advisory firm of Key Global Capital (subsidiary of HSBC). She is a South Shore native, having grown up in Hull and currently is a long-time and actively engaged resident of [...]
Tammy Downes has been real estate agent since 2015. Her professional career began in two major Boston law firms - Brown Rudnick and Goodwin Procter and the investment advisory firm of Key Global Capital (subsidiary of HSBC). She is a South Shore native, having grown up in Hull and currently is a long-time and actively engaged resident of Scituate.
Tammy has a diverse set of interests and hobbies, among them a proven track record of being both a former amateur bodybuilder and currently an avid competitive equestrian rider. Tammy is a member of the South Shore Realtors and serves as a member and former Chair of the Community Service Task Force.
Office Location
130 King Street
Suite B
Cohasset, MA 02025
Specifications
Languages:
Specialties:
Service Area:
Tammy's Testimonials
Tammy is the best Real Estate agent we have ever worked with. This is the second property we used her for and she constantly goes above and beyond to ensure it's a seamless transaction. She works extremely hard to make sure her clients are well taken care of and I highly recommend her for anyone who is looking to buy or sell a property!
Mr.Matthew G. (Scituate, MA)
She is dedicated, heart felt in how she does her work and very professional in how she carries through on all the details. I thoroughly enjoyed working with her and highly recommend her services to any one who needs them. You will thoroughly enjoy working with Tammy Downes. Tammy goes above and beyond what you might expect from a real estate agent. If I asked a question or had an issue about selling the condo, which majority of the time she had the solution, she was always glad to help me [...]
Beth Ann Fisher (Marshfield, MA)
Tammy exceeded our expectations by far. We felt like she spoiled us to the point no other agent can now compare. She was the hardest working agent we've ever encountered and meticulous in each aspect of her work. Tammy is absolutely amazing. she made this process as painless as possible and consistently went way above and beyond for us.
Mike & Siobhan (Scituate, MA)
Great communication and negotiation. Tammy explained the process and identified what I should expect. She's a terrific asset to your company!
Mike M. (Milton)
I called many brokers, who were giving me an apathetic sales pitch judging my capabilities to come through on my side based on superficial circumstances. Tammy was such a hard working genuine person who went beyond what any would expect from an agent. When I called her about a listing on Trulia she connected with me and took me serious, and her personality and obvious commitment to her career locked me in as a client from the first talk. Tammy balances the strong business mind, the strong [...]
Robby & Bessy L. (Scituate, MA)
Tammy was amazing! She hit the ground running. I never could have cleaned out the house alone. She spent countless hours with me helping me load a dumpster, selling items, painting, packing. She gets 5 plus stars.
Scott W. (Scituate)
Did the negotiations & arrangements from out of state! Had not even visited the property! Tammy walked me through the house on FaceTime & I developed such confidence that the first time I actually visited the home was the day before closing! Tammy dealt with arrangements for repairs that needed to be made! In all probability if it wasn't for Tammy's persistence in dealing with the reluctant seller-the deal probably wouldn't have happened!"
Nancy L. (Naples, FL)
What can I say about Tammy Downes. Words cannot describe all she did for me. Sadly, I came to the realization my beloved home was just too much for me to care for. From the instant I came in contact with Tammy I knew she'd sell my home. Her positive, can-do attitude just resonated from her. Nothing was beneath her when it came to preparing my home for sale. Boxes to be moved, Tammy did it. Taking a call from a stressed client (and making her feel relieved) Tammy did it. Tammy is one-of [...]
Patty M. (Scituate)
Tammy Downes provided integral, professional advice and assistance from the listing all the way through to, and after, closing. I highly recommend Tammy. She's the best!
Janet G. (Scituate, MA)
Tammy put her heart and soul into selling this house. We will continue to be friends with the buyer, because Tammy became good friends with her in the process. Tammy has a great way about her and you can tell that she loves what she does for a living!
Matt D. (Quincy, MA)