Testimonials
Here's what our satisfied customers are saying about us: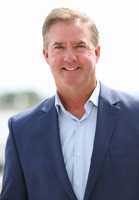 John Martin
"Hey John, I just saw your gift and card. Thank you very much!!! You made the process very easy for me as a first home buyer and gave us a lot of good knowledge and education. I appreciate the genuine care you gave us and your honesty. I will 100% recommend you to anyone I know buying or selling a house in the area including my friends as they start the steps in that direction. Come over anytime! Thanks again! " K. Stephens (home buyer) - Scituate, MA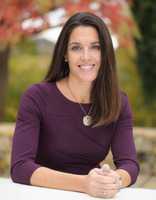 Michelle Larnard
Michelle is fantastic . So professional and easy to work and communicate with. Home buying is so stressful and she really helps calm the emotions. There were a few times where the deals were on the line and while other brokers got emotional, Michelle remained clear headed and objective. If you listen to her advice your home will sell fast.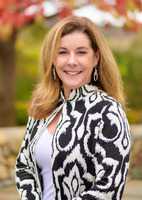 Tammy Downes
Tammy was amazing! She hit the ground running. I never could have cleaned out the house alone. She spent countless hours with me helping me load a dumpster, selling items, painting, packing. She gets 5 plus stars.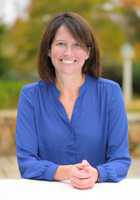 Jessica Flynn
Whenever I hear of anybody looking for a new home, I will now only refer them to Jessica Flynn. Saying my wife and I would not be in this home is not hyperbole. We would literally not be here! The selling agent told us the reason we got our dream home was due to Jessica's persistence and negotiation skills. She was always in contact with us throughout the entire nerve wracking process and made us at ease at times we were uneasy. We guarantee you'll regret not working with her. We wish we could rate her higher than 5 stars.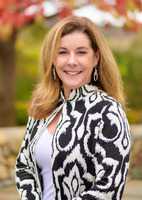 Tammy Downes
Tammy was absolutely incredible. We have worked with other realtors in the past and were BLOWN AWAY by Tammy. She sets the bar for all other realtors and I can say with confidence is the hardest working agent out there. Her commitment to us and finding the perfect house and her unwavering council was critical. Perhaps most importantly, we could trust Tammy. We knew she had our best interest in mind. We knew she would advocate for us. And we knew she was right there with us. We will continue working with Tammy for as long as possible and we highly recommend her. In the end, we also walked away with a great friend, someone we hope to keep in contact with going forward.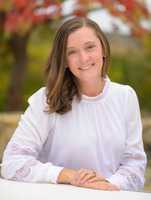 Kristin deGaravilla
From start to finish Kristin was incredible. Gave fantastic guidance throughout the entire process on big things, smallest details, or anything we asked about. Sold our house for full ask in the first weekend. Highly recommend for anyone looking to buy/sell in the south shore.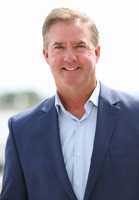 John Martin
We had the privilege of working with John to sell our home in Scituate. When John started his comp and pricing analysis by talking about the value of our neighborhood, the surrounding homes, how our home sat on our lot, and the aesthetic curve of our street, we knew he was operating at a differentiated level. John knew how to market our property to the discerning buyer and how to promote different aspects which appeal to different buyer profiles. His expertise of the Town of Scituate, market trends, and often unknown "ins and outs" is unmatched. We'd highly recommend John's work for both buyers and sellers.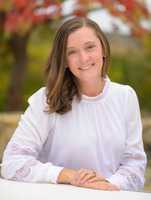 Kristin deGaravilla
Kristen was great to work with start to finish. We not only used her to sell our home of almost three decades but to purchase a smaller, age in place and down sizer house. I had briefly listed my home the year before with another agent and agency but decided to not keep it on the market. When I re-listed now with Kristen she immediately noted 2 issues that had been missed and needed to be addressed. One was the engineer had not filed final paperwork for the new septic system installed 18 months earlier with the town and state. Kristen was very respectful in all her dealings with our buyers, the sellers of our new home and their agents. A bonus with Kristen is definitely that she and her family have lived and worked in the area for many years and know many helpful professionals.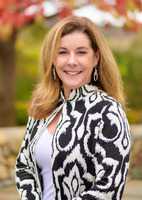 Tammy Downes
She is dedicated, heart felt in how she does her work and very professional in how she carries through on all the details. I thoroughly enjoyed working with her and highly recommend her services to any one who needs them. You will thoroughly enjoy working with Tammy Downes. Tammy goes above and beyond what you might expect from a real estate agent. If I asked a question or had an issue about selling the condo, which majority of the time she had the solution, she was always glad to help me find a solution that would work well for me. I saw all of her hard work and dedication to a successful out come. She made the whole process flow easily. I am forever thankful that I found her as my real estate agent.
Beth Ann Fisher (Marshfield, MA)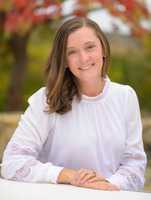 Kristin deGaravilla
We had a great experience selling our home in Scituate with Kristin. She was very easy to work with and very professional and I would recommend her to anyone selling their home. With her help we were able to sell quickly and received a full price offer. Selling a home is always stressful and she was a great help every step of the way.