Testimonials
Here's what our satisfied customers are saying about us: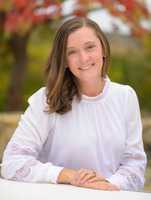 Kristin deGaravilla
From start to finish Kristin was incredible. Gave fantastic guidance throughout the entire process on big things, smallest details, or anything we asked about. Sold our house for full ask in the first weekend. Highly recommend for anyone looking to buy/sell in the south shore.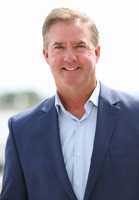 John Martin
We had the privilege of working with John to sell our home in Scituate. When John started his comp and pricing analysis by talking about the value of our neighborhood, the surrounding homes, how our home sat on our lot, and the aesthetic curve of our street, we knew he was operating at a differentiated level. John knew how to market our property to the discerning buyer and how to promote different aspects which appeal to different buyer profiles. His expertise of the Town of Scituate, market trends, and often unknown "ins and outs" is unmatched. We'd highly recommend John's work for both buyers and sellers.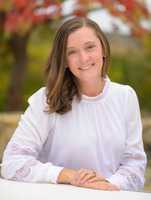 Kristin deGaravilla
Kristen was great to work with start to finish. We not only used her to sell our home of almost three decades but to purchase a smaller, age in place and down sizer house. I had briefly listed my home the year before with another agent and agency but decided to not keep it on the market. When I re-listed now with Kristen she immediately noted 2 issues that had been missed and needed to be addressed. One was the engineer had not filed final paperwork for the new septic system installed 18 months earlier with the town and state. Kristen was very respectful in all her dealings with our buyers, the sellers of our new home and their agents. A bonus with Kristen is definitely that she and her family have lived and worked in the area for many years and know many helpful professionals.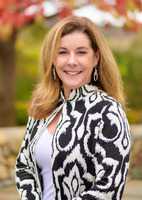 Tammy Downes
She is dedicated, heart felt in how she does her work and very professional in how she carries through on all the details. I thoroughly enjoyed working with her and highly recommend her services to any one who needs them. You will thoroughly enjoy working with Tammy Downes. Tammy goes above and beyond what you might expect from a real estate agent. If I asked a question or had an issue about selling the condo, which majority of the time she had the solution, she was always glad to help me find a solution that would work well for me. I saw all of her hard work and dedication to a successful out come. She made the whole process flow easily. I am forever thankful that I found her as my real estate agent.
Beth Ann Fisher (Marshfield, MA)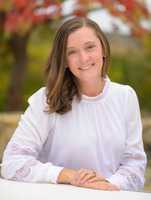 Kristin deGaravilla
We had a great experience selling our home in Scituate with Kristin. She was very easy to work with and very professional and I would recommend her to anyone selling their home. With her help we were able to sell quickly and received a full price offer. Selling a home is always stressful and she was a great help every step of the way.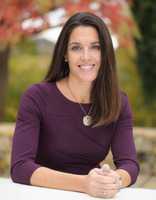 Michelle Larnard
This agent helped me to sell my home very quickly and at a good price with a very difficult buyer. She attracted this buyer from a different state in a different time zone. It was so quick that I had to find a home fast (I had to be out of my house in which I lived for 24 years and raised three children in a month at Christmas time), we looked at a lot of different places. She listened to what I was saying when I told her what I was looking for. The home she helped me find is perfect for me. She was very responsive to all my questions and I had a lot of them. I spoke to her through email and phone calls every day (usually many times a day). She did everything I asked and went above and beyond. I would recommend this agent to anyone. She is very knowledgeable in the real estate business. She knows how to attract buyers and negotiate with sellers.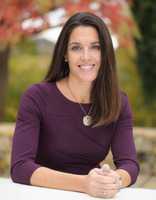 Michelle Larnard
Michelle did a fantastic job for us in the sale of our home. We found a property we had wanted to buy with an accepted offer that included a home contingency sale for our home. As our agent, Michelle helped us with an initial market analysis to show us a realistic selling price range for a fast sale, and assisted us in the staging of our house within a couple weeks for our first open house. We had interested buyers looking at our home from the very first day on the market with several offers coming through after each open house including on the first open house! Michelle does a great job handling the selling process from making us feel comfortable with lots of updates to positioning counter offers while understanding the buyers interest and working with both parties to negotiate the best terms. Michelle delivered for us and we were able to sell our home on time within our price range to meet our home sale contingency! We would definitely use Michelle again for her hard work ethic and ability to deliver under pressure! We are extremely happy in our new home and for the new family that moved into our prior home.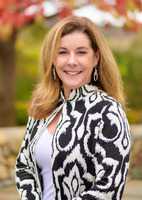 Tammy Downes
Tammy was amazing! She hit the ground running. I never could have cleaned out the house alone. She spent countless hours with me helping me load a dumpster, selling items, painting, packing. She gets 5 plus stars.
This is the 4th home I have purchased in my life. Tammy went above and beyond to find my family the perfect home. listened to what I was looking for, got to know what we needed and select the perfect location, service, etc. Nobody has ever gone to such extremes as Tammy did regarding the purchase of this house. She is the only real estate agent I will ever work with should I need to move again.
Scott W. (Scottsdale, AZ)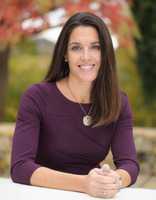 Michelle Larnard
Our experience was outstanding. From the day we decided to list our home she was incredibly responsive and worked quickly to get our home on the market. She treated us like we were her only client, which is amazing as she has many listed homes! She was available always for questions and provided ideas and feedback to help us sell our home. She is by far the best realtor I have worked with!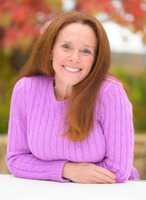 Marybethe Sabeti
We are currently working with Marybethe to find a home and sell our current house. From the very moment we first met her, she impressed us with her knowledge and attention to detail. She is always prompt in her responses to email and is available by phone whenever we need her. She is also willing to show us any home, at any time, and multiple times if requested. Above all, she has a "no pressure" attitude that is so refreshing to work with. She listens, exudes patience and calm, and has a terrific sense of humor. All qualities that are necessary for the real estate process! I highly recommend working with Marybethe if you are considering buying or selling a home.